HORACIO

Maduro series

---
The Horacio Maduro series offers an intense tasting with delicate aromas.
The Horacio Maduro cigars are enveloped in an oily and dark wrapper, perfectly stretched and soft to the touch. Raw the notes are light and delicate. Balanced and regular, the cigars offer a rich and tasty tasting: bitter cocoa, beans, leather and woody notes intermingle in perfect harmony.
---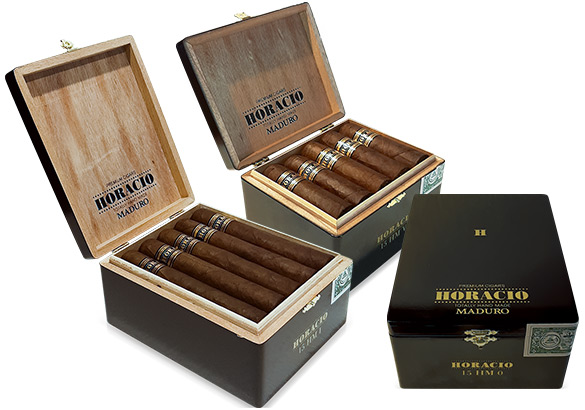 This H0, a Magnum Gordo from Horacio is seductive and imposing with its 18cm. Raw, the notes are light and delicate, playing mainly on vegetable and animal notes. The slightly resistant draw carries an ample smoke filled with aromas of leather and black cocoa. With a medium to strong power, this cigar will delight the amateurs of maduro cigars and with animal notes.